Opportunities
»
Free Associate Membership
»
Get 20+ Income Streams
Products and Services
»
Super Solo Ads
»
Extreme Traffic Pack
»
18 Memberships FREE for LIFE
»
My Fiverr Store
Free Stuff
»
Internet Marketing For Newbies
»
FREE Classifieds
Free Traffic Packages
»
500,000 Mega Ad Credits
»
Promote To ONE Million
Brought To You By
Tony C Davis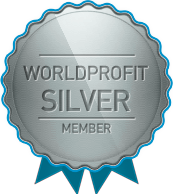 Published by: Tony C Davis on 14-Mar-23
Unlimited Potential
"This is the best system ever!" Have you ever heard something like that and thought, yeah right? I know I have and most times that bit of excitement is a little too much considering the system. I mean in the last few years I've seen systems come and go. I've seen marketing platforms, Network Marketing companies, crypto groups, masterminds, and the list goes on, come and go. Unfortunately many of them "left" (fell apart, crashed, disappeared) with my money.
So when I came across Worldprofit several years ago, I was skeptical to say the least. What through me off right from the start was when I clicked a link and all of a sudden some guy in another state is talking to me through his computer. I was like, what kind of "Big Brother" FBI, CIA, watchdog shenanigans is going on here? I was shocked. To top it off, the guy mentioned my name. I just didn't get it. This to me seemed like an invasion of my privacy.
All of those thoughts were due to the fact that I had been scammed in other programs. I guess I shouldn't have said scammed. No one scammed me, I just didn't take the time to learn the systems.
Now there I was on this page with a stranger talking to me, tabs to the left, right and top, and a bad attitude. This was not going to be another site that got my money and left me upset. Long story short, the guy managed to get me to upgrade.
Well like times before, I got distracted and quit within a month. Again, I didn't understand the technology. In case you haven't figured it out, I'M BACK!!!
This time I more informed about the technology. This time I appreciate the live business center. This time I see unlimited potential with Worldprofit.
To anyone reading this, don't make the mistake that I did. ( I failed to mention, I'm back after 5-8 years) WP has been around for almost 3 decades and it continues to get better. My hat is of to Mr. George Koch and the rest of the WP team. You all have created, "the best system ever."
Tony